JETPACK is a 2D platform game created by Sourc[e]x for WarCraft III.
The object of the levels is to collect all of the keys scattered around the level while avoiding obstacles and enemies.
Once accomplished, a door opens which the player must go through in order to complete the level.

The map also features a in-game level editor. It's kinda slow and not very user-friendly, but it works properly.
If you want more editor tiles and entity variation, now is the time for requests.


Map Editor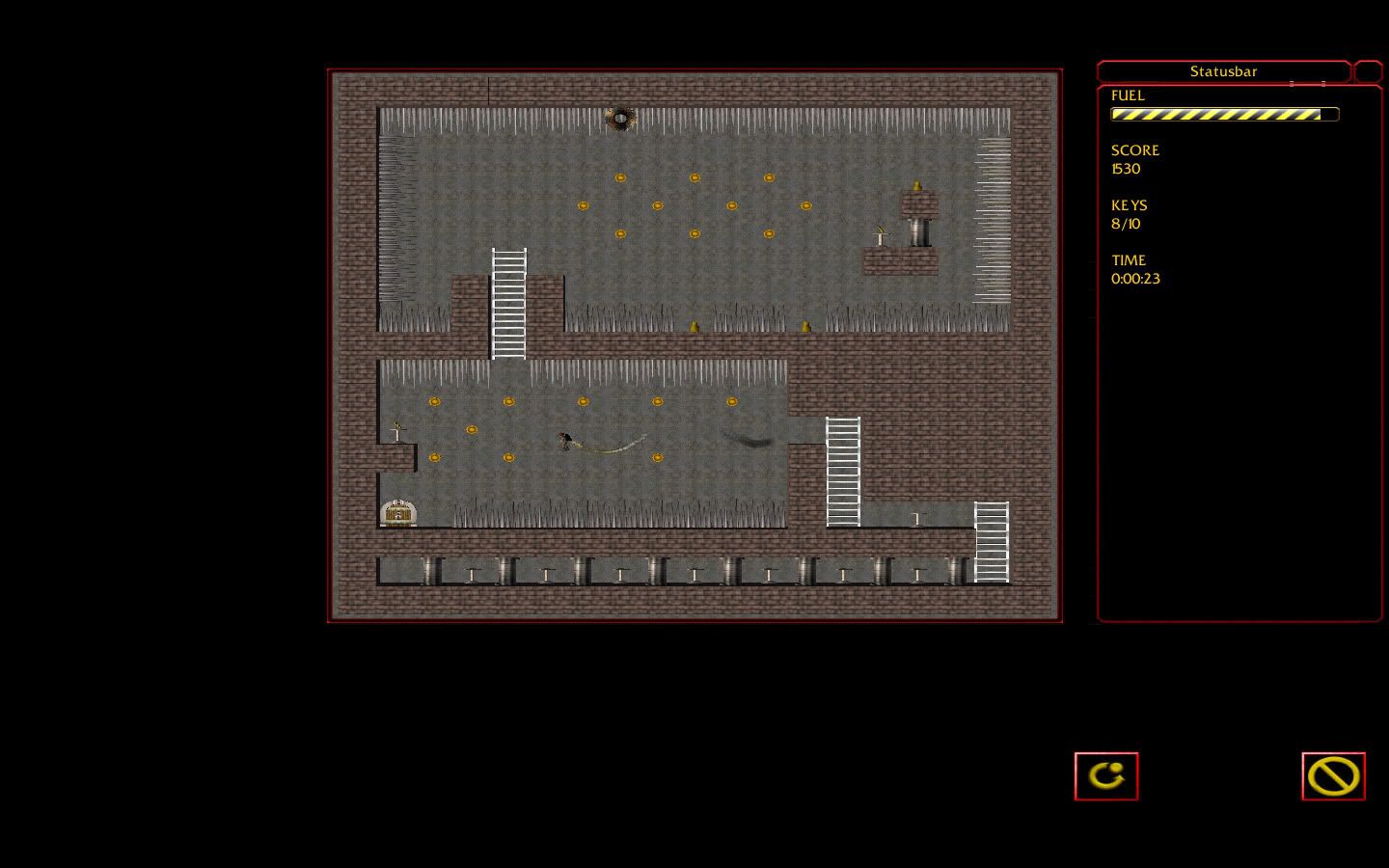 Models:
Sourc[e]x

Textures:
Sourc[e]x

Scripting:
Sourc[e]x

Additional systems:
Vexorian (TimerUtils)
Ammorth (MultiBars)

Music:
Main menu: darthduba @ Newgrounds
Gameplay: coolguy @ Newgrounds
Editor: Marcus-Werhaldus @ Newgrounds

Special thanks to Vexorian for creating JassHelper.